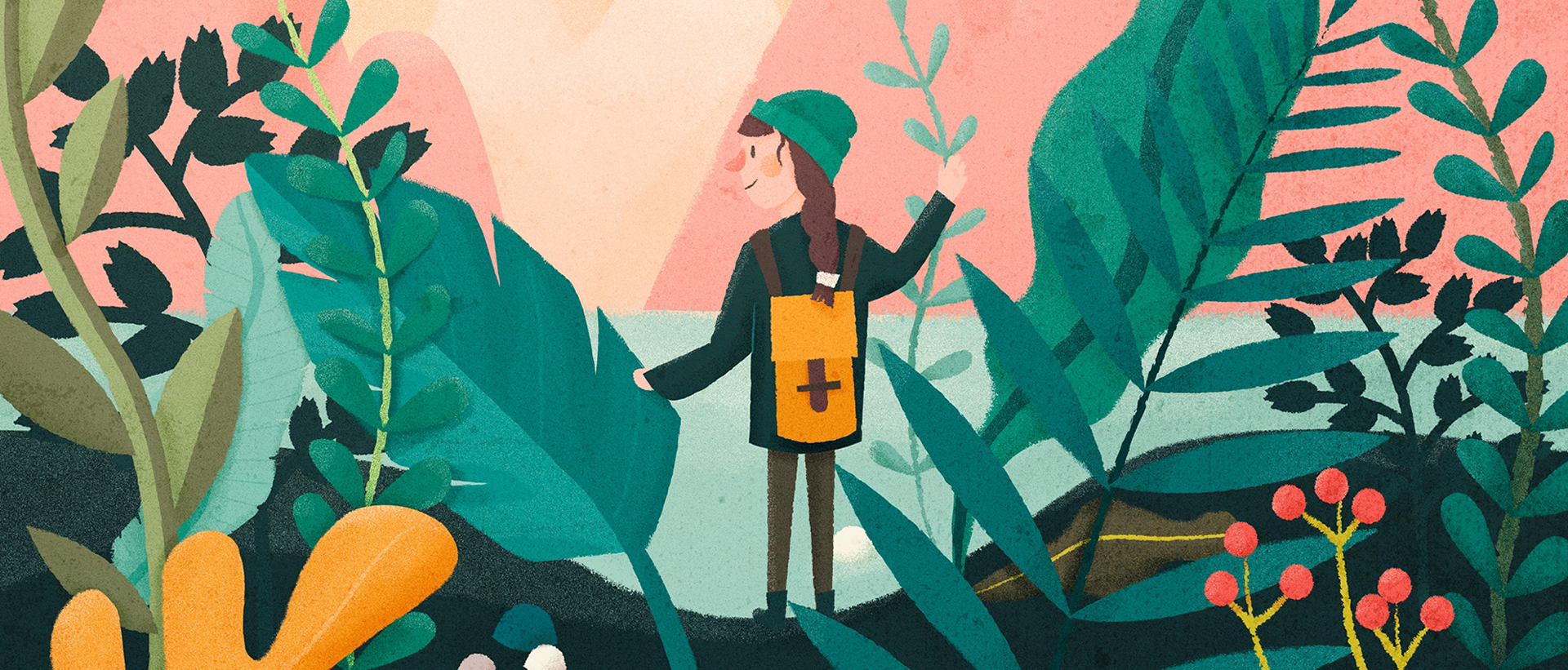 Where can I buy your work?


If you are looking for something and can't find it, feel free to send me an email (cloudy.thurstag@gmail.com) and I'll do my best to get back to you! Everything else you can find in my Etsy shop.
I would like to write you an email. Can I expect to hear back from you?


If you are a potential client, I will always email you back within 2 days (mo-fr). I try to write personal responses to the personal emails I get from you, but sometimes I don't have the time to respond right away. I do read all of the emails, and I am so grateful for all of the love and support I receive!
My Website


I am using

Behance Portfolio

for my regular updates. It's user-friendy and it came free with the adobe creative cloud.
Other Resources and Tools


I've been on Etsy, the handmade online marketplace, since 2015.



Books

:


Graphic Artist's Guild Handbook of Pricing and Ethical Guidelines

,


Art Inc.: The Essential Guide for Building Your Career as an Artist

by Lisa Congdon
(for crucial information on pricing your work, contracts, licensing information, and more
and everything you need to know about how to get started as as freelance artist)



Online classes

:
skillshare and creative bug
(refersh or build up your skills anytime, keep learning)
Podcast

:
Andy J. Millers "Creative Pep Talk"
(Its really inspiring and helps a lot with finding your self as a freelance artist)
Do you take fine art commissions? Will you make a painting for me or someone I know?


Yes I do. Just write me an email with your request or have a look at my Etsy shop.
Can you give me advice on how to become an illustrator or how to promote myself as an illustrator?
I have collected a few questions that came up and their answers:
How did you establish yourself as an illustrator?


I have always illustrated throughout my life, but I fully started illustrating with the urge to illustrate for a living in late 2014. At the beginning I started with a personal project called "an illustration a day" to keep me going and forcing myself to illustrate evrey day. From that moment on I illustrate daily, even it is small sketches in my sketchbook.
What do you think are the best tools to promoting yourself as an illustrator?


Art fairs – you will get direct feedback by the looks on peoples faces and sometimes you will find yourself in the middle of a really interesting conversation. I also made small zines that I handed out or left in all kinds of places. Obviously social media is a great tool to promote yourself like Instagram, Facebook or tumblr. But keep in mind that you have to be ok with sharing everything even people are stealing or try to copy you. The first tool I used was a Behance portfolio. Creative platforms are a great tool to connect with other creatives.
Who are your artistic influences/who do you take inspiration from?


I take inspiration from daily life, really but when it comes to the illustration style I am highly influenced by old vintage illustration and advertising also children's art. Other artistic influences are music and film such as films of Wes Anderson, Woody Allen or David Lynch and music from Radiohead, White Stripes, Arcade Fire. Photography from everyday life.
Could you describe your artistic process?


It could happen any moment that an idea or an inspiration comes my way. I either take photos or sketch the rough idea into my sketchbook. When the idea is put down I sometimes develop that idea further, if I think it's missing anything. From there I take the sketch to my computer (Mac) and start illustrating the idea in illustrator just with outlines. Then comes the tricky part: Choosing the right colours so everything is harmonic and supports the idea. This can take a couple of hours :) when the layout, position and colour are worked out I transfer everything over to photoshop and start adding shades and details. Then I add textures to the different bits of the illustration. Lights and low lights for the scene are going to be added at the very end.
What advice can you give on finding your own artistic "style"? Do you think this is important?


Finding your style comes after a while by itself. I think it starts by researching what you like in an illustration or styles by other illustrators. Then you will try out a lot of different styles, processes, even learn new things and after a while your style is what you feel most comfortable with. I think it is important, that you find your style because people will start recognising your work through this.
When did your own artistic style start to develop and were there any tips or steps you took to refine that style?


I think my artistic style started happening for me after roughly 6 months of researching, trying different techniques and telling myself not to be afraid to fail. I was doing online classes and connected with other artists more regularly. You definitely need a tutor or friend that can give you feedback and support :)
After getting recognised for my style of illustration, I thought I had arrived developing my style. But it is an ongoing organic thing. Change is good. People change and styles do to but that's nothing to concern about. That is what keeps it interesting. So it's more a mixture between ideas and style that makes you unique.
What advice can you give to an illustration student?


Keep on doing what feels right to you and don't follow what other people expect from you. Stay true to yourself and have fun! As soon as it becomes a must put down the pen and do something else. Go out, meet friends and only get back when you feel it being fun again. Don't let it be a drag :)
What materials do you use?




First, my disclaimer: I do not speak for all artists here and what will work best for you or anyone else. I speak only for myself! I am also not representing any of these companies. I also can't vouch for how any of them will work for you and your process

.
Products, Hardware & Creative Software




Black pens

: I love Micron pens anh Muji Pens. But to be honest, any new pens are great. :)
Watercolour

: I use Schminke watercolours. I love Schminke because the colours are super rich.


Ink:

Any indian ink in black.


Acrylic

: I use Liquitex Professional acrylic paints occasionally for small paintings.


Brushes

: I purchase whatever firm, flat head or tiny head brushes are on sale for either watercolour, ink or acrylic painting. I go through brushes really fast, so I buy whatever is on sale or feels nice to the touch.
I also use 

X-Acto Knives

and regular

scissors

and a

cutting board

for paper cutting. My sketchbooks are just regular everyday cheap sketchbook. Sometimes I prefer to work on dotted paper, especially when I hand letter.
Computer

: I have a MacBook Pro 13inch. its really small but i can work on it and i'm mobile and not stuck to my desk.


Printer paper

: For custom portraits I use Hahnemühle paper. Other times I use whatever I fancy the feel of and makes my colour palette pop.


Creative Software

: I use the Adobe Creative Cloud for all my design software, and the program I use daily is Illustrator and Photoshop.
I work with a

Intuos Pro Wacom Pen Tablet

(in medium) for digital drawing in Illustrator/Photoshop. For me it is easier than using a mouse because it just feels like a regular pen. And if you have worked with a mouse over hours, you will know that it will hurt your wrist or hand eventually. I never had that problem with a pen. I also work with my ipad pro and the astropad app.